The Money -Sports Revenue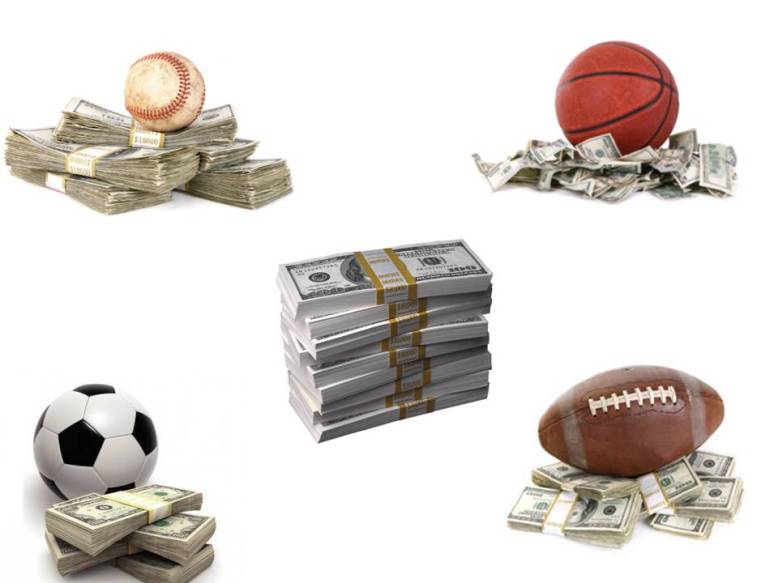 Every year players gets paid amounts like "hitting the lottery". Fans expect players like this to perform. The players still get paid whether or not they win or perform and fans vent their frustrations at the team and player.
With the internet and media today's athletes have transformed into "celebrities" more so than they were 25 years ago. Anything an athlete says or does goes viral in seconds. Sports have now become more than a contest or game they are "Multi Billion Dollar Big Business" with much more exposure athletes are more of a target for fans venting .
Global Revenue
Sports industry revenue worldwide in 2021, with a forecast for 2022 and 2026(in billion U.S. dollars)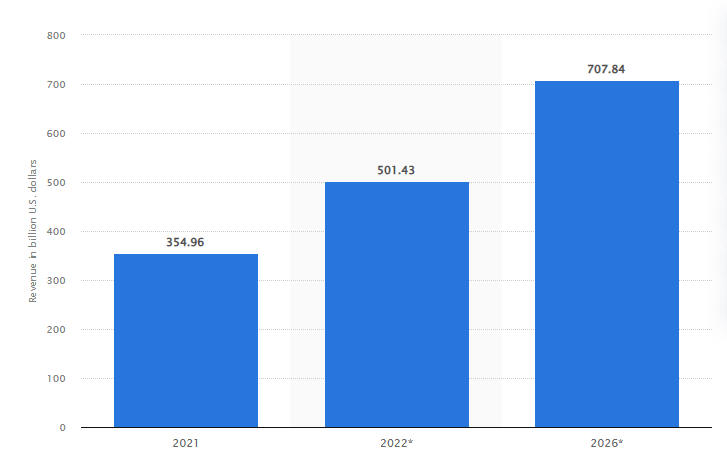 Global sports market revenue 2026 | Statista
The global sports market reached a value of nearly $388.3 billion in 2020, having increased at a compound annual growth rate (CAGR) of 3.4% since 2015.
The market declined from $458.8 billion in 2019 to $388.3 billion in 2020 at a rate of -15.4%. The decline is mainly due to lockdown and social distancing norms imposed by various countries and economic slowdown across countries owing to the COVID-19 outbreak and the measures to contain it.
The sports market is expected to reach $599.9 billion by 2025, and $826.0 billion by 2030.
Credit: PricewaterhouseCoopers LLP, Wilkofsky Gruen Associates,Forbes,ESPN,The Memphis Business Journal, The NFL, The NCAA