The Money -Sports Revenue and Salaries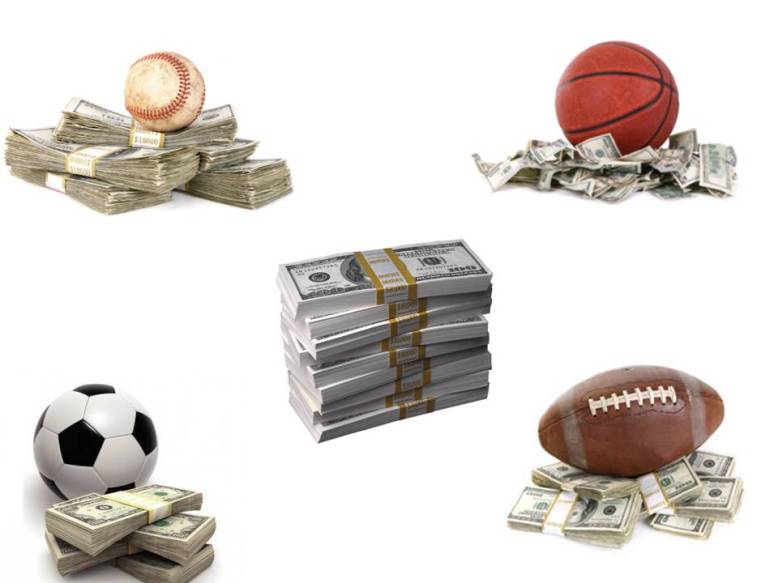 Every year players gets paid amounts like "hitting the lottery". Fans expect players like this to perform. The players still get paid whether or not they win or perform and fans vent their frustrations at the team and player.
With the internet and media today's athletes have transformed into "celebrities" more so than they were 25 years ago. Anything an athlete says or does goes viral in seconds. Sports have now become more than a contest or game they are "Multi Billion Dollar Big Business" with much more exposure athletes are more of a target for fans venting .
Global Revenue
Global sports revenues are predicted to increase to US $145.3 billion in 2015, at an annual compound growth rate of 3.7 percent. Drivers include TV advertising, the on-going migration of sports to pay TV , corporate sponsorships and large sporting events such as the Olympics and World Cup.
Gate revenues account for 32.6% of the total sports revenue

Market sponsorships account for 28.8% of the total sports revenue

Media rights generate the third largest category of revenue at 24.1%

Merchandising is the smallest category of revenue accounting for 14.5%, although it accounts for 25.2% of all revenue in North America which accounts for 71% of the total global sports merchandising market.
U.S. Sports Revenue
MLB League Revenue 7.7 Billion

NFL League Revenue 9.5 Billion

NBA League Revenue 4.3 Billion

NHL League Revenue 3.0 Billion
Credit: PricewaterhouseCoopers LLP, Wilkofsky Gruen Associates,Forbes,ESPN,The Memphis Business Journal, The NFL, The NCAA