Sports Betting
Sports betting has a very long history. I bet even cavemen made wagers on "sports".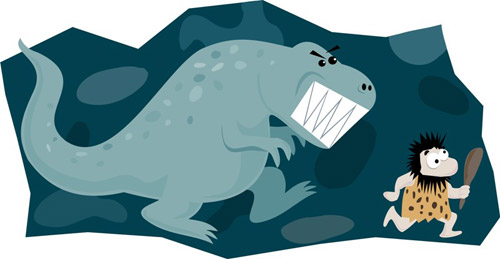 Odds 15-1 Atouk does not outrun the dinosaur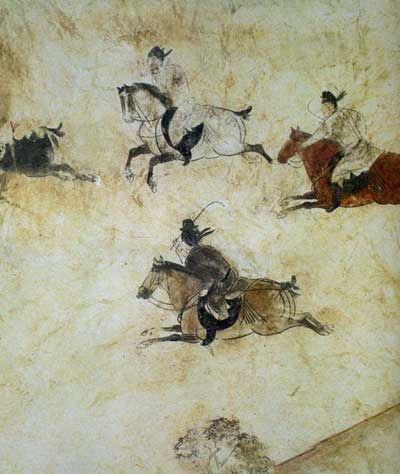 People in China were betting Ban Liangs on dog and horse races in 1000 B.C. .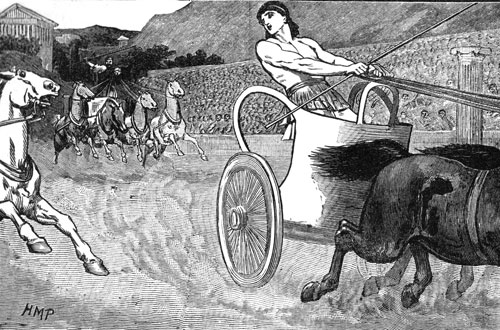 In 400 B.C.The Greeks began betting drachmas on the Olympic Games.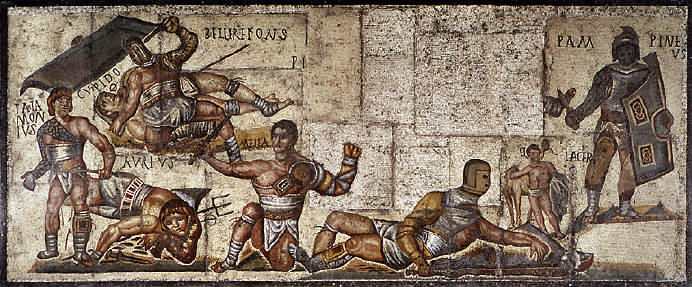 The Romans were betting denarius on gladiator matches in 300 B.C..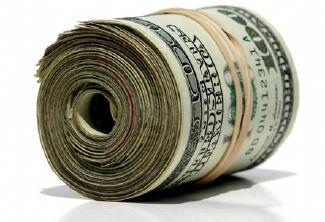 Today across the United States, billions of dollars are being made outside the law. About 97-99 percent of all U.S. sports betting is illegal under federal law in the United States, except in Nevada, and to a limited extent in Delaware, Montana, and Oregon. according to studies and estimates.
This includes the weekly office football pool, NCAA March Madness and Super Bowl pools. The Super Bowl has the most illegal bets and money waged of any sporting event in the world.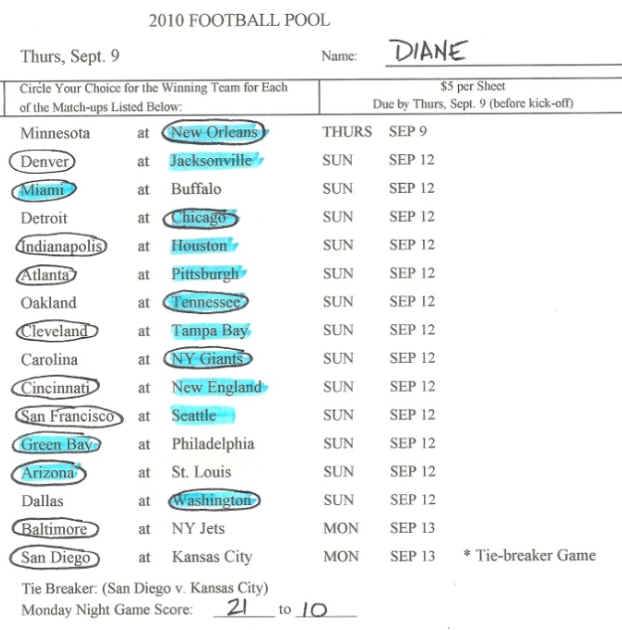 You have probably been in attendance at a sporting events or a sports bar where people were disappointed that their team did not beat the point spread. Even though the team won, some of the fans were upset that they did not defeat the team by enough points to cover the spread. You may have also seen this happen, some fans were happy even when their team lost, because they had points. No doubt they had money on the game.

Newspapers, sports networks, sportswriters and sports broadcasters routinely announce that a team is favored by a certain number of points and give you advice to "pick" a team based on that. It really has no real relevance unless you are betting on the game.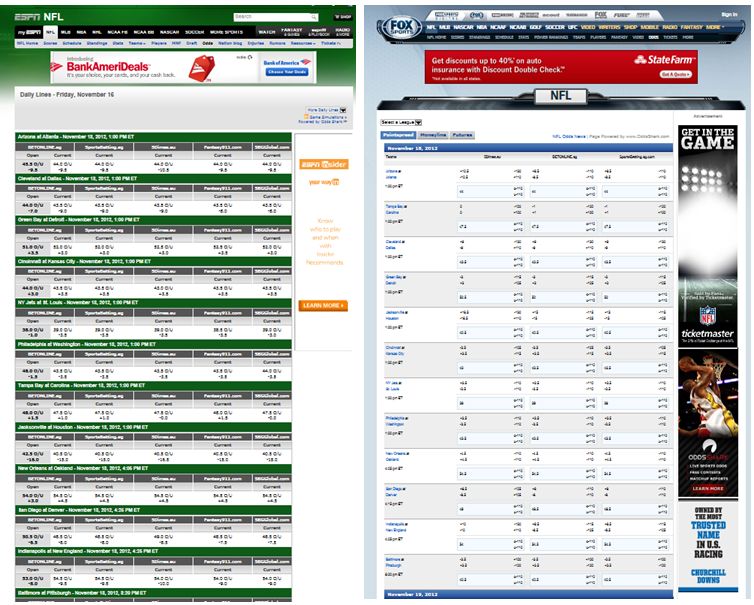 Sports networks Fox and ESPN post football and sports odds and lines online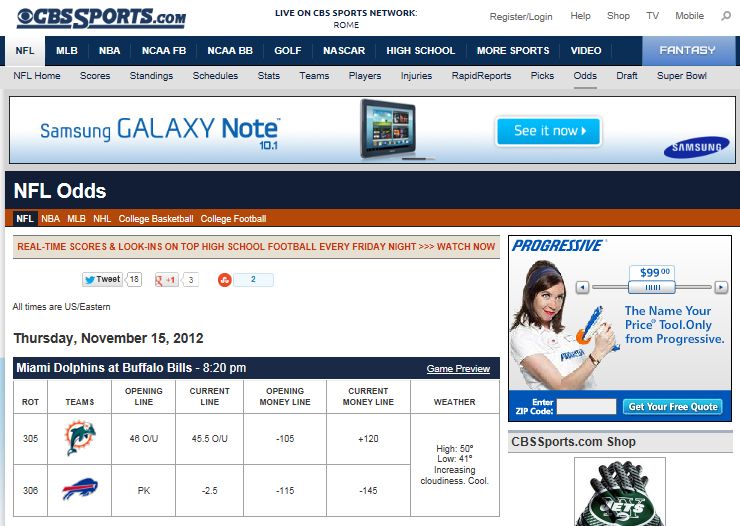 CBS gives a sports line and odds that even includes a weather report
The Professional and Amateur Sports Protection Act of 1992, also known as the "Bradley Act," banned betting on sports in all but four states, Nevada, Delaware, Oregon, and Montana.
The illegal sports betting market is run by "bookies" in The United States. All of this is unregulated, untaxed, and leave bettors totally unprotected. Illegal gambling has long been known to fund organized crime.
Illegal sports gambling has long been associated with organized crime in the United States. During the 1920s and early 1930s, illegal sports gambling became big business for mobsters as they set up organized bookmaking systems around the country.
Some estimates are that close to 500 Billion dollars a year is bet illegally yearly. Legal sports wagering in Nevada reached $2.9 billion in 2011.
The state of New Jersey passed legislation to accept legal sports bets at its casinos and horse tracks in 2013, a violation of federal law.
In August 2012, The NCAA, Major League Baseball, the National Football League, National Basketball Association and National Hockey League sued in federal court in an effort to block the State of New Jersey from allowing sports betting.
The NCAA, which prohibits championships being held in states where gambling on single games is legal, said in a statement that the competitions, all planned for 2013, would be moved to other locations yet to be determined."Consistent with our policies and beliefs, the law in New Jersey requires that we no longer host championships in the state," said Mark Lewis, the N.C.A.A.'s executive vice president for championships and alliances.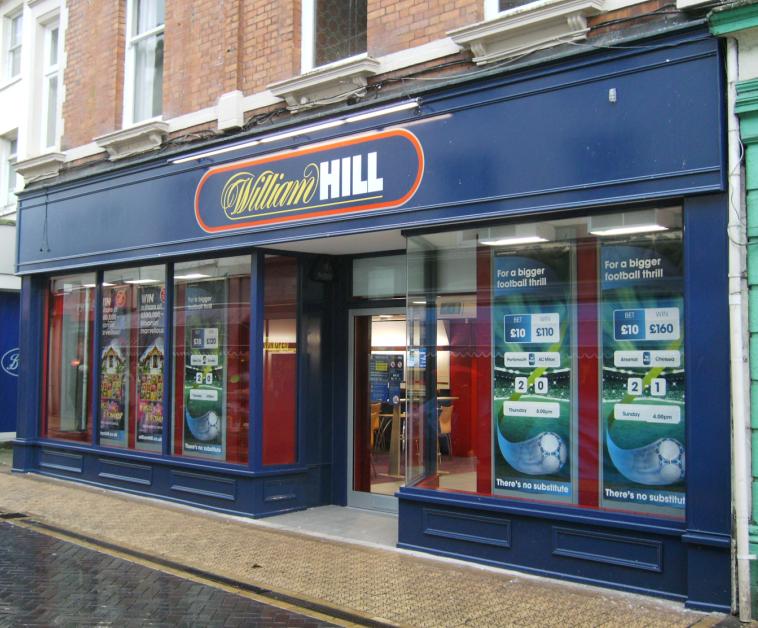 Sports betting is legal, regulated, and taxed throughout Europe, and it's a big business. The bookmakers even sponsor teams!
Bookie or Bookmaker: A Turf Accountant. A professional bettor. One who analyzes, determines, or simply posts the betting odds in games, especially horse racing and team sports, receives and records wagers from a number of people on a regular basis, collects from losers, and pays off winners.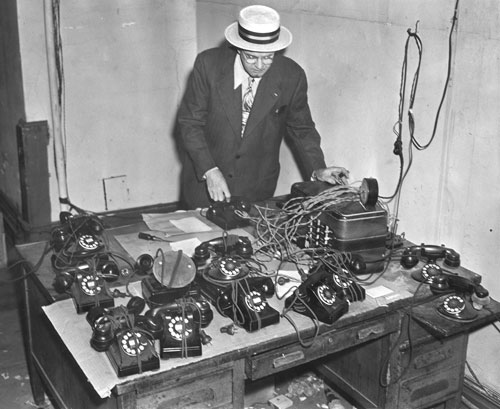 Telephone "nerve center" for bookie operations, 1943
Bookmaking started around 1780 at Richard Tattersall's horse auction business. The term, bookie, originated with the activity of "making book" or keeping a notebook of wagers.
In 1866 the first American bookmaking business was established in Philadelphia.
Illegal Sports Betting Terminology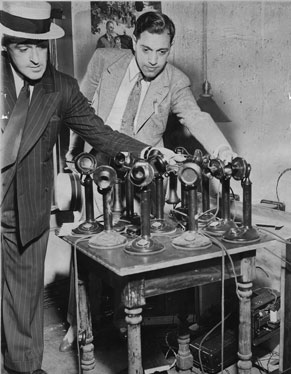 High-tech bookie operations in the late 1930s
Juice- The money owed to a bookmaker

Leg Breaker/ Collection Agent/Juice collector-one employed as a collector of money lost on a bet

Rocky Balboa (Sylvester Stallone) worked as a Leg Breaker/ Collection Agent/Juice collector

Bagman- An intermediary who picks up and delivers money

Bank- The financial backer of a gambling operation

Beard-A proxy bettor, a front man

Betting line- The posted list of upcoming games and their point spreads

Closing line- The final list of point spreads offered before game time

Covering the spread- Beating the posted point spread

Line- The posted list of games and their point spreads

Loan Shark- A person, who loans money at a high weekly interest rate

Lock- A sure winner

Odds- The ratio of money that may be won versus the amount of money bet

Oddsmaker- A person who sets the line

Over/under the total- Betting that the combined score of two teams in a particular game will be over/under a predicted number

Pigeon- An uneducated, naive, or unsophisticated gambler

Point spread- oddsmakers predict how many points one team needs against another in order to even out the public betting on a particular game

Sucker Bet-A wager that overwhelmingly favors the bookmaker

Tout- A person who sells his predictions of the outcomes of games

Underdog/Alpo- The predicted losing team in a particular contest

Vigorish /Vig-The bookmaker's commission

Wager/Bet- Is a transaction on any event where an amount of money is staked

Welch- To refuse to pay off a bet already made and lost
Credit Hal Layer San Francisco State University