Jeffrey Lurie as "Richie Rich"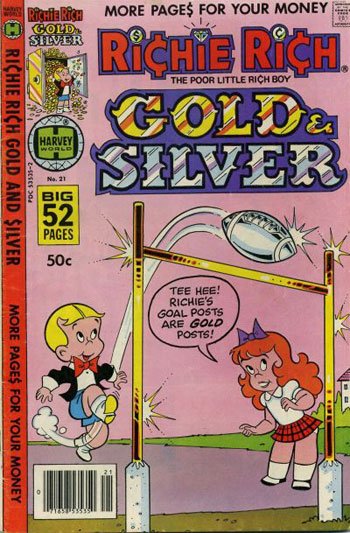 The Jeffrey Lurie Biography
Coming to a theater near you-the story of a little rich kid who uses his family wealth to buy an NFL team that breaks the hearts of it's fans for years..... until 2018...when The Philadelphia Eagles won The Super Bowl!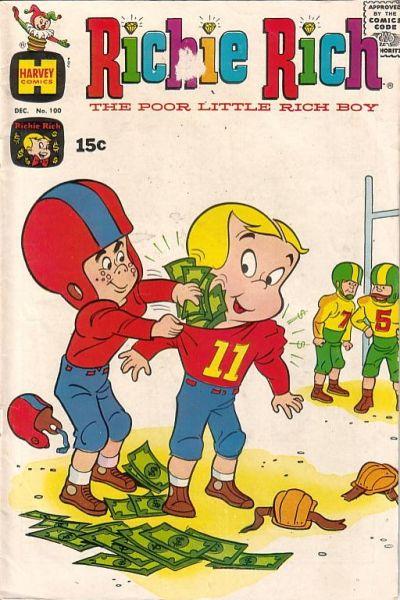 Jeffrey Lurie was born into wealth in Boston; His grandfather Philip Smith founded the movie theatre chain General Cinema.
His father Morris John Lurie married Nancy Smith, the daughter of entrepreneur Philip Smith. Morris and Nancy Lurie had three children: Jeffrey, Peter, and Cathy. Morris John Lurie died on April 14, 1961 at the age of 44. Four months later his grandfather Philip Smith died. Jeffrey was nine years old.
In the late 1960s the firm began acquiring bottling franchises, including a Pepsi bottling operation.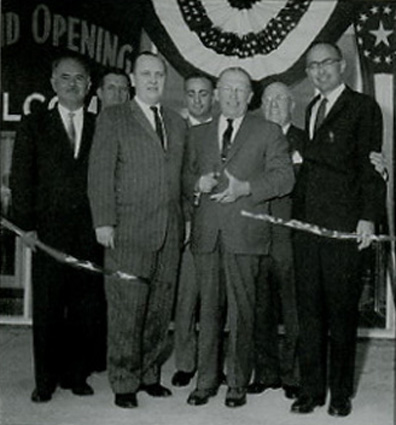 Opening the Cinema Shoppers World, Framingham in 1951 are Phil Smith, Dick Smith, and representatives of the shopping center developer, National Suburban Centers.
General Cinema evolved over the years into Harcourt General Inc., a $3.7 billion conglomerate based in Chestnut Hill, Mass., with 23,700 employees worldwide. In it's heyday it was the nation's fourth-largest chain of movie theaters, owned several publishing houses, three insurance companies and a leading global consulting firm. In 1984 Carter Hawley Hale was acquired ,which was at the time the tenth largest clothing retailer in the United States, including Bergdorf Goodman and Neiman-Marcus.
the nation's fourth-largest chain of movie theaters, several publishing houses, three insurance companies, a leading global consulting firm and in 1984 Carter Hawley Hale, which was at the time the tenth largest clothing retailer in the United States, including Bergdorf Goodman and Neiman-Marcus.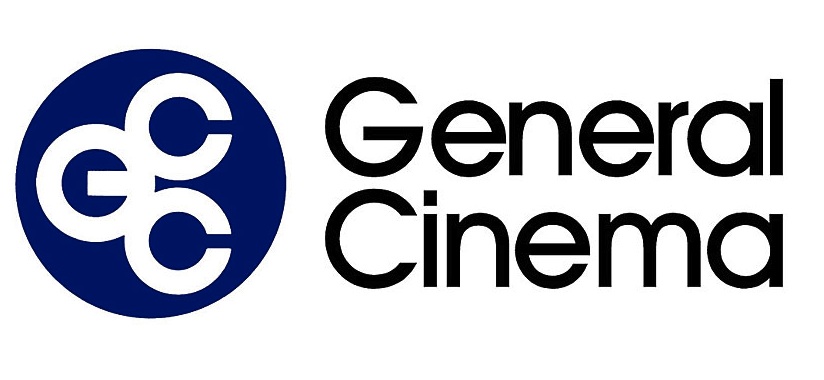 Lurie, a native of Boston, graduated from Clark University and later earned a Ph.D. in social policy at Brandeis University, where he wrote his thesis on the depiction of women in Hollywood movies. During this period, Lurie was also a professor of social studies at Boston University.
In 1983 he left academia to join General Cinema Corporation, a major film company founded by his grandfather, Philip Smith, and now headed by his uncle, Richard Smith. He worked as an executive in the company as a liaison between General Cinema Corporation and the production community in Hollywood. He was also an advisor in The General Cinema national film buying office.
He then founded Chestnut Hill Productions in 1985 which produced a string of Hollywood Movie & TV shows.
2012 Inocente (documentary short) (executive producer)
2012 A Place at the Table (documentary) (executive producer)
2010 Inside Job (documentary) (executive producer) $4,312,735 Academy Award for Best Documentary
2009 Sergio (documentary) (executive producer)
1996 Foxfire (producer) $269,300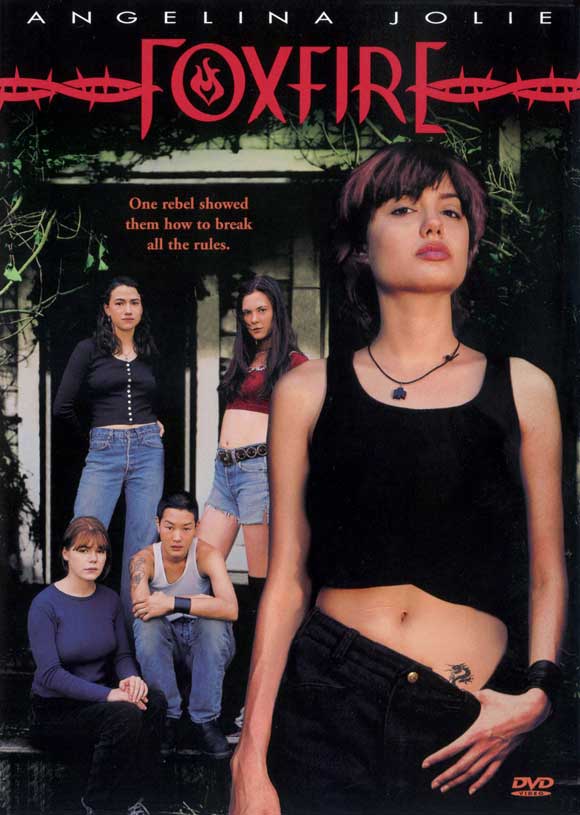 1996 Malibu Shores (TV series) (co-executive producer) (co-producer) 10 episodes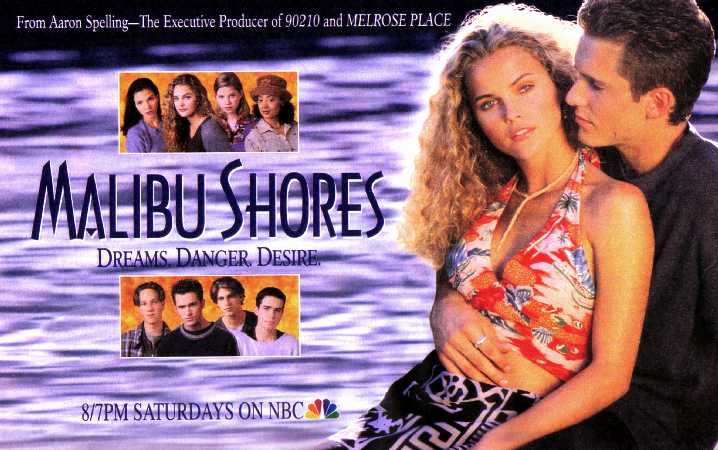 1994 State of Emergency (TV movie) (executive producer)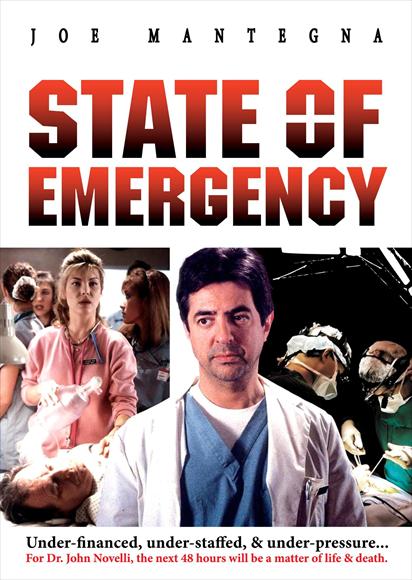 1993 Blind Side (TV movie) (executive producer)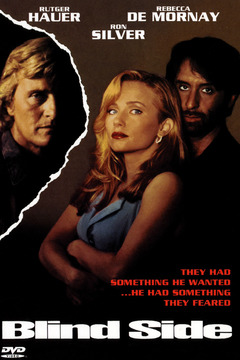 1991 V.I. Warshawski (producer) $11,128,309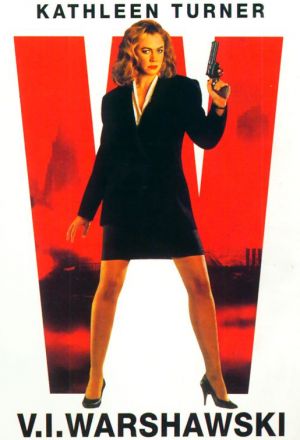 1990 I Love You to Death (producer) $16,186,793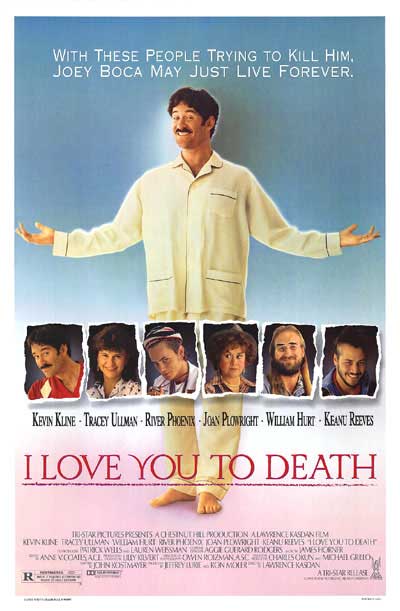 1988 Sweet Hearts Dance (producer) $3,790,493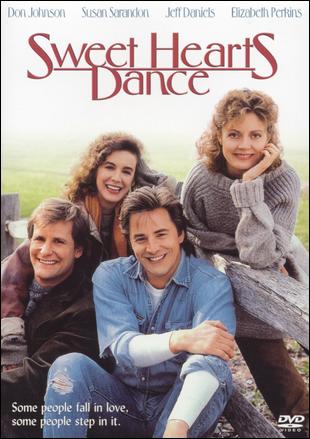 Tri-Star Pictures formed a joint venture with Chestnut Hill Productions March 11, 1985 Press Release
The New York-based motion picture company reached an agreement to co-finance the development of theatrical projects by the newly formed Chestnut Hill Productions over the next two years. Under the terms of the deal, Tri-Star has the right of first refusal on the projects and will finance the productions it accepts. Chestnut Hill is a private firm formed by Jeffrey Lurie, a member of the family that controls the largest block of stock of General Cinema Corp.
On February 27, 2011, the Lurie-produced movie Inside Job won an Academy Award (Oscar) for best documentary film. The company also produced television commercials. In 2013 he won a second Oscar as Inocente - in which he was executive producer - won for Best Documentary Short Film.
In a pre-production meeting for I Love You To Death, Lurie met Christina Weiss, a former actress who was working for his production company. In 1992, Lurie married Weiss in Gstaad, Switzerland. They had two children: a son and a daughter. In 2012, the couple announced that they were divorcing. In August 2012 Jeffrey Lurie and his wife of 20 years, Christina, quietly settled their divorce.
On May 4, 2013, he married Tina Lai.
I Want To Own a Football Team
Jeffrey Lurie is a member of that most rabid subspecies of NFL fanatic, the draftaholic. While living in Hollywood he prepared for the league's annual college draft by holing up in the media room above the garage of his Beverly Hills home and watching tapes of the Blue-Gray Game, the Japan Bowl, the Senior Bowl—Lurie would have them all—on his big-screen, surround-sound TV. Lurie would drive to Santa Barbara nearly every Sunday to a cheap roadside hotel. He would check into a room and spend the next three hours sitting on the edge of a bed watching his hometown New England Patriots, whose games were rarely shown in Los Angeles. The hotel manager felt so sorry for Lurie, he charged him only $20 for the room as long as he didn't mess it up. Those were the days Lurie wore a huge button with the Patriots' team picture on it. A button with blinking lights.
In 1993 Lurie, a fan of the New England Patriots, the team with the first pick in the 1993 draft, went even further. He and Jeffrey Auerbach, a fellow producer and football nut, obtained Washington State and Notre Dame game films, the better to study the talents of the two top quarterbacks in the draft, the Cougars' Drew Bledsoe and the Irish's Rick Mirer.
"We watched the films, and 98 percent of the time we'd see Bledsoe go for what appeared to be the primary receiver, while Mirer would look for his second and third option," says Auerbach. "We decided you couldn't go wrong, because they were both so good. I favored Mirer. But Jeff favored Bledsoe for the Patriots because of his raw talent." The Patriots, of course, took Bledsoe.
The Luries had been season-ticket holders since the New England Patriots since franchise was born in 1960, the year the American Football League was founded. Lurie cheered for Gino Cappellitti, Houston Antwine and Babe Parilli. This was the team of his dreams. Jeffrey Lurie tried to buy the New England Patriots but he dropped out of the bidding at $150 million when his uncle Richard Smith nixed the purchase based on the financials .
Lurie's name also had surfaced in sale talks regarding the Los Angeles Rams, and he was a potential investor in a bid for a Baltimore expansion team with Robert Tisch, who subsequently bought 50 percent of the Giants.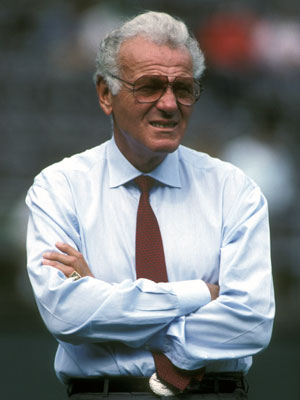 Five months later, Smith agreed to let his nephew buy the Eagles. Lurie contacted Norman Braman, then-owner of the Eagles. Lurie bought the Philadelphia Eagles on May 6, 1994 from Norman Braman for $195 million. Lurie and his mother, Nancy Lurie Marks of Chestnut Hill, Mass. - Philip Smith's only daughter - borrowed an estimated $190 million from the Bank of Boston to buy the Eagles. To back the Bank of Boston loan, Lurie put up millions of dollars' worth of personal stock in Harcourt General and GC Companies Inc., as equity capital. Additionally, he and his mother pledged their stock in the family trust as collateral so Lurie could borrow the rest.
"I am very excited at the prospect of acquiring the franchise and becoming a Philadelphian," Lurie said in a statement. "Philadelphia is one of the great sports cities in America, and I look forward to a long and successful relationship with the city, its team and its loyal fans."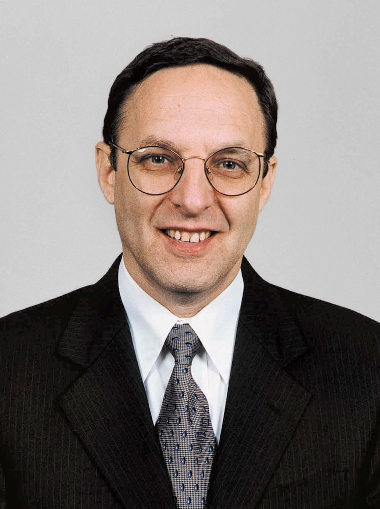 They met in 1969 in Chestnut Hill, Mass., two teenagers named Jeff and Joe who, like so many boys their age, shared a love of sports When Jeffrey Lurie was introduced as the team's new owner, Joseph Banner was there, watching quietly from the sidelines. He had no title and no defined role with the team. He was described as Lurie's right-hand man. "I don't really care if my title is ballboy, as long as I'm able to make a significant contribution to the club," Banner said. He had an intriguing resume, one that combines experience in sports reporting, business and charity - all of which made him valuable to Lurie in different capacities.
When he graduated from Ohio's Denison University in 1975, Banner became a sports producer and reporter at Philadelphia's WCAU-AM (1210). By the time he was 25, Banner had left broadcasting to start his own business, Designers Clothing Ltd.. Joe Banner eventually became President or the Philadelphia Eagles and then left the team in 2012 to join The Cleveland Browns.
Lurie named Hollywood buddy Jeffrey Auerbach as the Eagles' vice president for business development and broadcasting of the Philadelphia Eagles. Two years late Aurebach announced his resignation, citing his frustration with "the slow pace of decision-making in sports"` `It has truly been an enjoyable, wonderful experience with the Eagles. But I've missed the entertainment business and I'm looking forward to getting back into the creative realm.''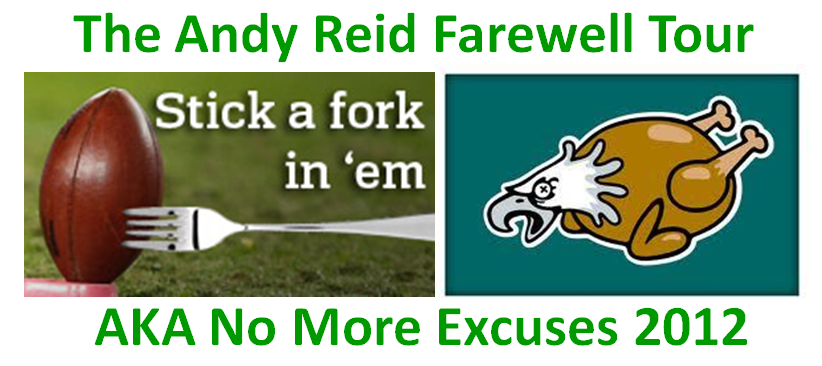 The Philadelphia Eagle "Relieve" Andy Reid of His Coaching Duties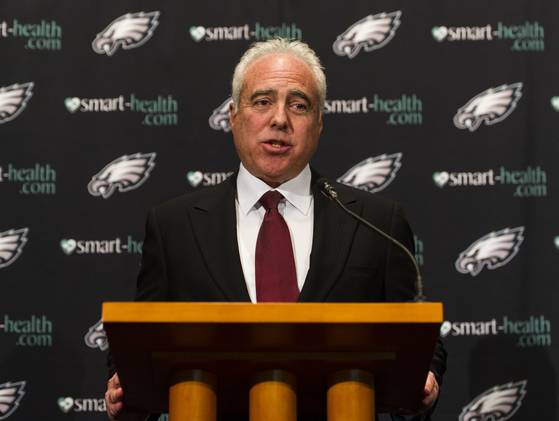 December 31, 2012
"Andy Reid won the most games of any head coach in Eagles history and he is someone I respect greatly and will remain friends with for many years to come," said Jeff Lurie. "But, it is time for the Eagles to move in a new direction. Coach Reid leaves us with a winning tradition that we can build upon. And we are very excited about the future."
The New Coach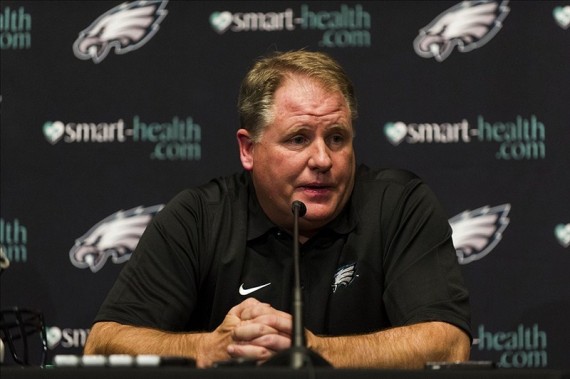 On January 16, 2013The Philadelphia Eagles hired Chip Kelly to become the head coach. He was the head coach at the University of Oregon. During his four seasons at Oregon, he led the team to three Pac-12 Conference championships and four BCS game appearances. Kelly is a native of New Hampshire, and attended Manchester Central High School and earned his Bachelor of Science in physical education from the University of New Hampshire in 1990. He played quarterback at Manchester Central and defensive back at the University of New Hampshire. He has been in coaching since 1990.
In a statement from Philadelphia Eagles owner Jeffery Lurie announced the Philadelphia Eagles have fired Head Coach Chip Kelly after just three years. Kelly took over a 4-12 team and took the Eagles to the playoffs, but has failed to improve ever since. He was also the defacto General Manager and made trades that many fans and analysts questioned. Kelly was 26-21 in his three seasons in Philadelphia and 0-1 in the playoffs.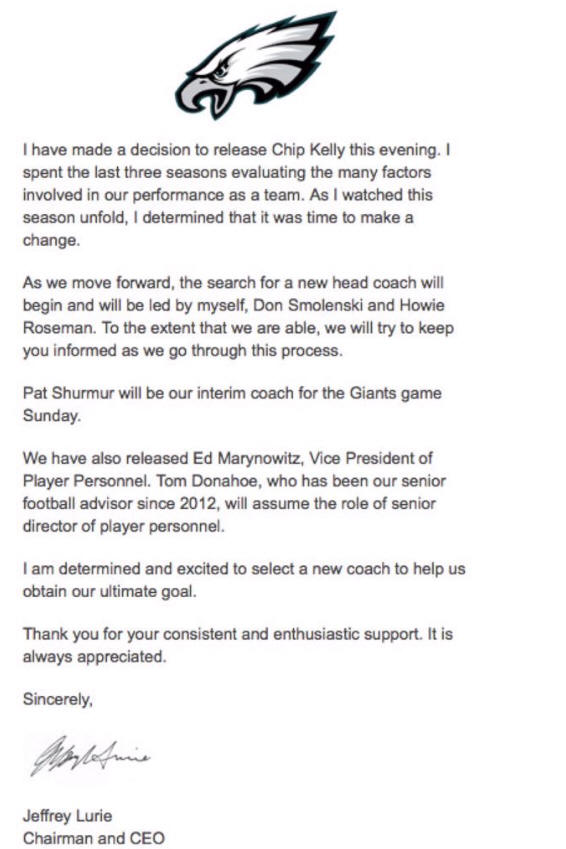 On January 18, 2016, Pederson was hired as head coach of the Eagles replacing Chip Kelly.On February 4, 2018 the Philadelphia Eagles won their first-ever NFL Super Bowl Championship the team defeated the New England Patriots 41-33 in . It is a twist of karmic destiny that the Eagles defeated the team Jeff Lurie grew up watching.
Jeff Lurie gave Philadelphia It's first Super Bowl and should have a statue buit in his honor- he will go down in history as the man who made the dreams of millions come true!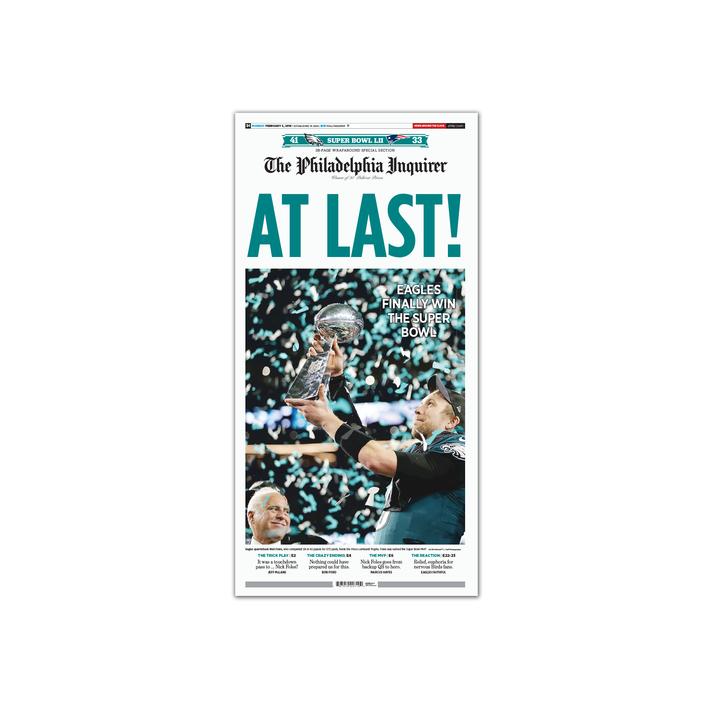 Credit-
http://sportsillustrated.cnn.com/vault/article/magazine/MAG1005095/index.htm
http://articles.latimes.com/1994-10-22/sports/sp-53442_1_jeffrey-lurie
http://articles.philly.com/1995-02-05/sports/25703138_1_jeffrey-lurie-lurie-s-hollywood-joseph-banner
http://www.forbes.com/fdc/welcome_mjx.shtml
http://www.nydailynews.com/sports/football/jets/sources-gamble-front-runner-replace-jet-gm-tannenbaum-article-1.1234068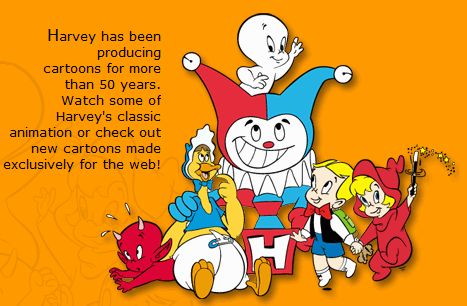 Richie Rich is a trademark of Harvey Comics.
Credit: Forbes, WR Hambrecht+Co, The Philadelphia Inquirer, The New York Times, Sports Illustrated, Harvey Comics, The Los Angeles Times