2012 Philadelphia Eagles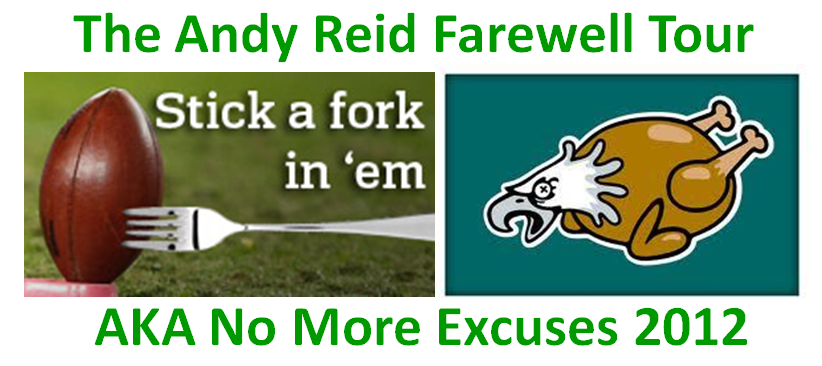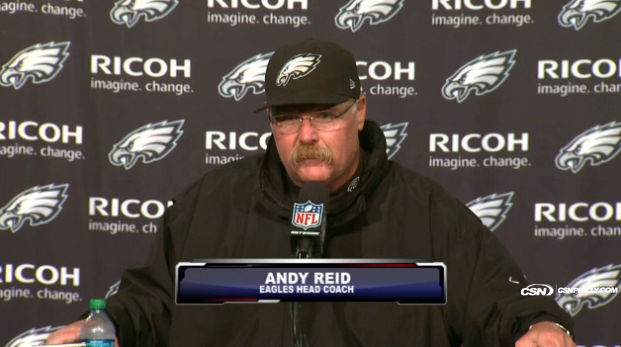 "I still think we have a good football team." -Andy Reid-10/14/2012
"It was an embarrassing performance" -Andy Reid-10/28/2012
"We are all in this together" -Andy Reid-11/05/2012
"We have to do a better job and figure this thing out" -Andy Reid-11/11/2012"
"I'm not doing at good job at it. I've got to up my game"-Andy Reid-11/18/2012
"My responsibility is to get this team to play better and we have not done that here to this point. I'm going to take full responsibility. There's a way to get through and I'm not doing that right now."-Andy Reid-11/18/2012
"We lost the game. No matter how you cut it, we lost the game.
"I take it personally and that's my responsibility."-Andy Reid-12/02/2012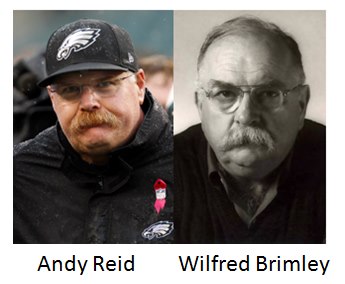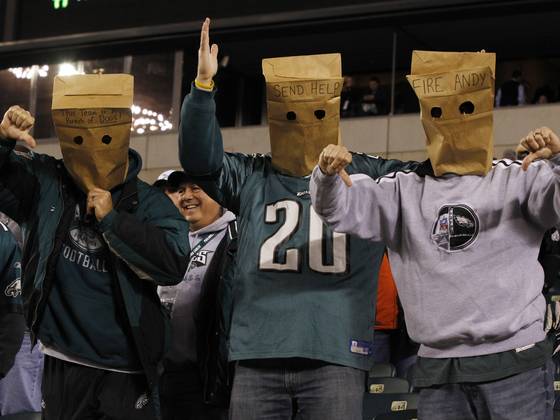 Andy Reid Quits "Because It's The Right Thing To Do"
Annual Salary: $5.5 million
Wins 4 Losses 12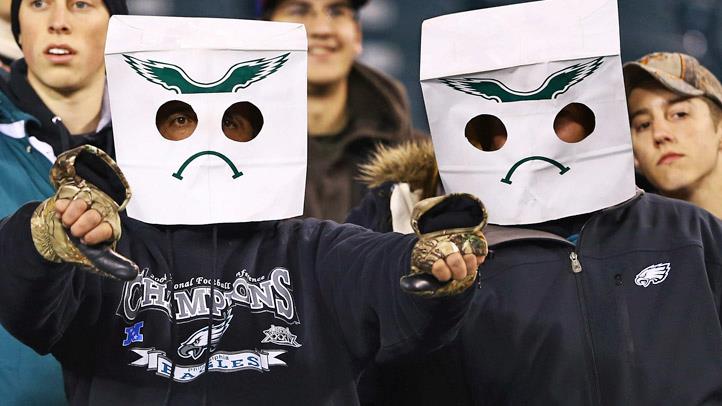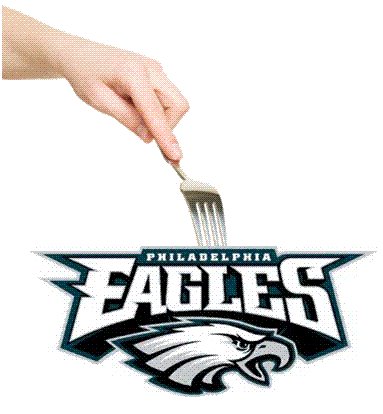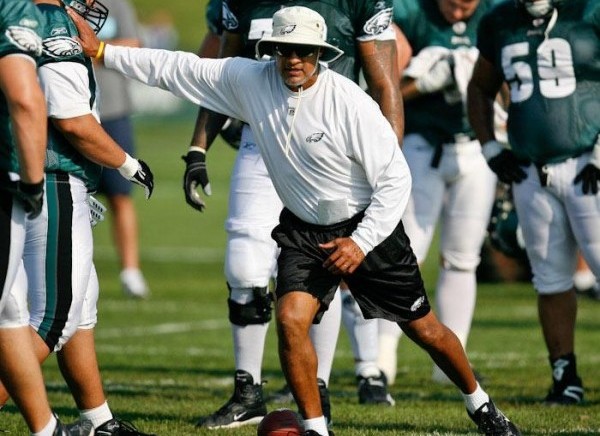 Juan Castillo makes the smooth transition from offense to defense to out the door........... Hey Juan hold the door open.......Andy will be following you out in January........
Trent Cole and Jason Babin believe the Eagles front defensive four is the best in the league, and Kurt Coleman has stated this Eagles defense could be the greatest in Philadelphia Eagles history. Jason Babin was released on November 27.
The Eagles had one QB sack in October and on October 14 overtime loss to the Detroit Lions the Eagles blew a 10-point lead in the fourth quarter- what the Eagles Defensive Players "believe" and the reality of their play is very far apart.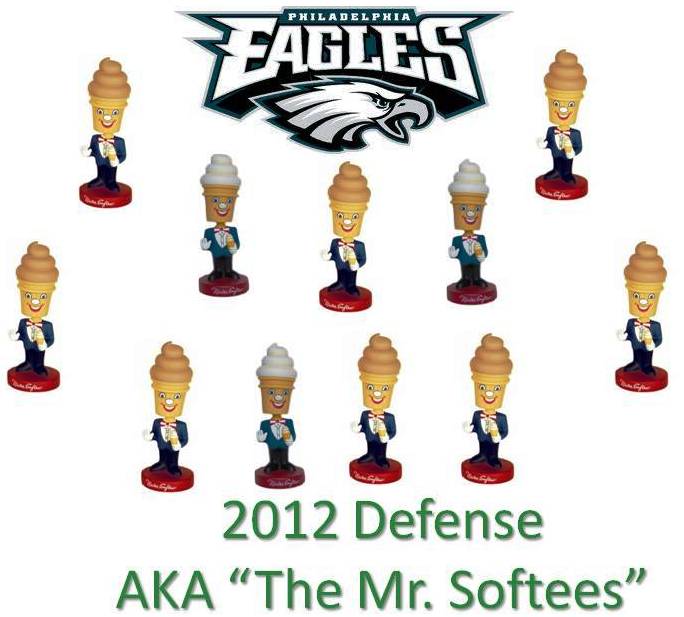 The Philadelphia Eagles "Relieve" Andy Reid of His Coaching Duties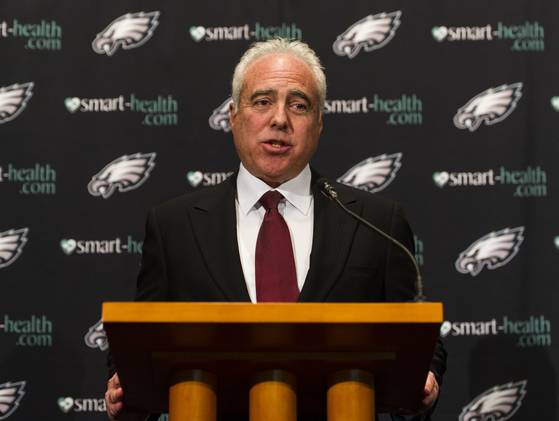 December 31, 2012
"Andy Reid won the most games of any head coach in Eagles history and he is someone I respect greatly and will remain friends with for many years to come," said Jeff Lurie. "But, it is time for the Eagles to move in a new direction. Coach Reid leaves us with a winning tradition that we can build upon. And we are very excited about the future."
Andy Reid also lost the most games of any coach in Eagles history- 93 games. Andy Reid was also being touted as the most successful of all Eagles coaches......not in realty- he won ZERO NFL championships.