Andy Reid Quits "Because It's The Right Thing To Do"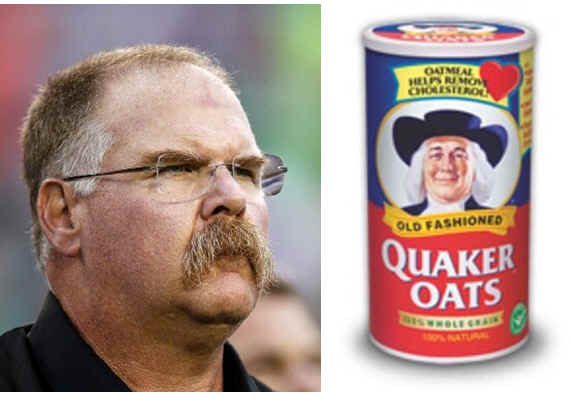 After another embarrassing loss , Andy Reid has resigned as coach of The Philadelphia Eagles . He already has another job lined up- he will become the spokesman for Quaker Oats Oatmeal.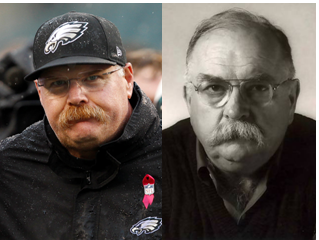 Apparently Andy Reid has been planning this move since he started grooming his mustache to look just like Wilfred Brimley.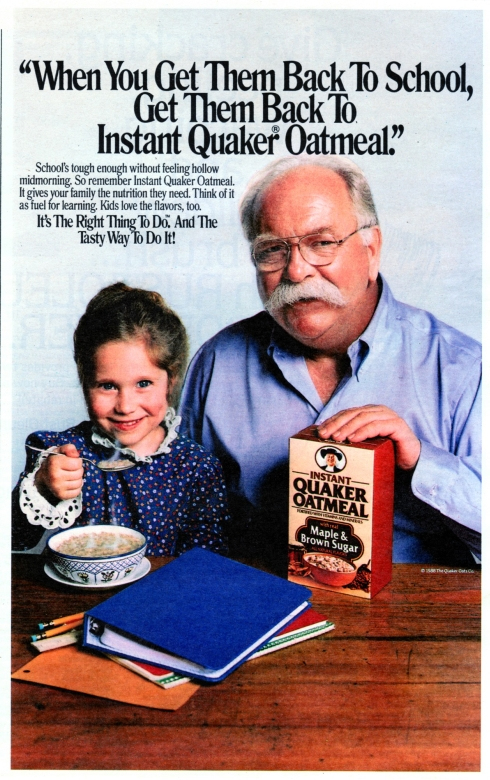 Wilfred Brimley is a revered American actor who also was a spokesman for Quaker Oats Oatmeal in the 1990"s.
The Quaker Oats Company Spokesperson could not confirm this report, but stated Quaker is serving up wholesome goodness in delicious ways. Nourish your family morning to night with healthy breakfast and healthy snack options.
In fact no one was able to confirm this fictitious story.