Rae Carruth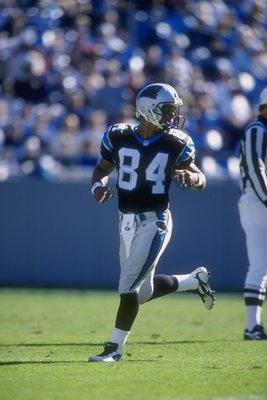 In 1999 Rae Carruth, a former University of Colorado star and Carolina Panther wide receiver hired two people to murder, Cherica Adams, who was pregnant so that Carruth wouldn't have to pay child support
Carruth had stopped his vehicle in front of hers as another vehicle drove alongside Adams and its passenger shot her, and Carruth then drove from the scene. Doctors saved the child, Chancellor Lee Adams, via an emergency Caesarean section ,Cherica died a month later .
Chancellor Lee Adams will always be severely disabled.
According to a story in Sports Illustrated by Thomas Lake, despite his severe disabilities, Chancellor Lee is an astonishingly happy boy who has been well cared for by his grandmother, Saundra Adams ."He is the happiest person I've ever met," Lake writes. "There's a light inside him that I've never seen anywhere else. I've talked to several other people about his effect on me, and they say it happened to them too. Wherever he goes — to church, to physical therapy, to the Special Olympics — he makes people feel better by his mere presence. When he looks into your eyes and says hello, the whole thing feels almost spiritual. And then, of course, you have to ask yourself: If a kid like this can be so happy, what right do I have to complain?"
Saundra is "G-Mom" to Lee, and Cherica is called "Angel-Mom."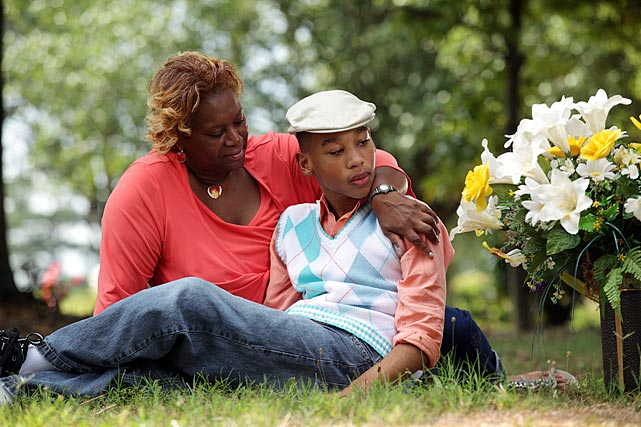 Saundra Adams and Chancellor Lee Adams
Rae Carruth was convicted and sentenced to 18 to 24 years in prison. He is serving his time at Nash Correctional Institution PO Box 600 Nashville NC 27856 .
credit ESPN