1919 Chicago White Sox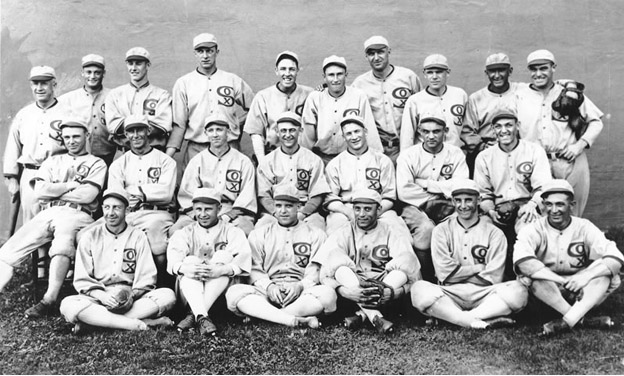 The 1919 World Series resulted in the most famous scandal in baseball history. Eight players from the Chicago White Sox (later nicknamed the Black Sox) were accused of throwing the series against the Cincinnati Reds.
William Thomas "Sleepy Bill" Burns and Billy Maharg. Burns was an ex-major league pitcher and was the connection to the players. Maharg was the gambler with the connections underground. With big money and even bigger dreams, those two men approached two of the White Sox players, Pitcher Ed Cicotte and First Baseman Arnold "Chick" Gandil, about fixing the Series.
The players realized it would take more than just two of them to ensure a proper fix, and, after speaking to a few of their teammates, added six more to their rank: Pitcher Lefty Williams, Centerfielder Happy Felsch, Shortstop Swede Risberg, Thirdbaseman Buck Weaver, Utilityman Fred McMullin, and one of the best and most popular stars ever, Leftfielder "Shoeless" Joe Jackson. In order to pay off eight men, however, Burns and Maharg would need to come up with some more cash, and fast. They hit up "The Big Bankroll" Arnold Rothstein for a much needed loan, along with about half a dozen others. In the end, the gamblers bet nearly half a million dollars on the Reds, while agreeing to pay the players $100,000 to split.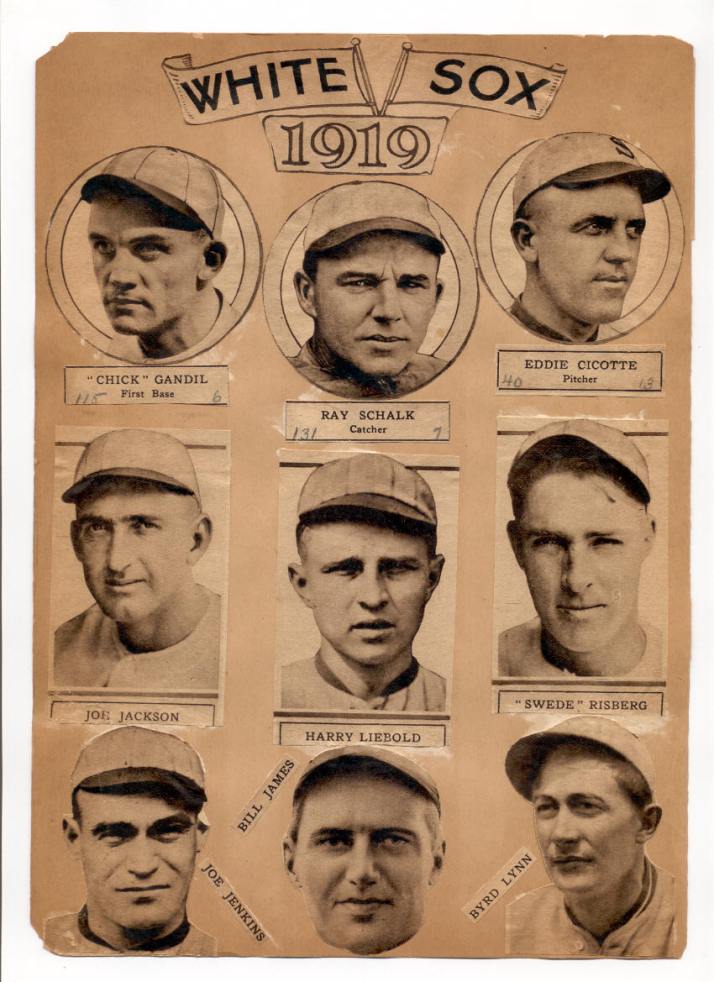 Despite being acquitted of criminal charges, the players were banned from professional baseball for life.